►

Our Mandate: Hubs
Introducing our Hubs
Grace8 addresses the Humanitarian Crisis
Each Grace8 Hub is a place of belonging where community members become active solutions to real social problems that need attention in today's world. Real issues include: no fathers, poor education, no jobs, NO HOPE.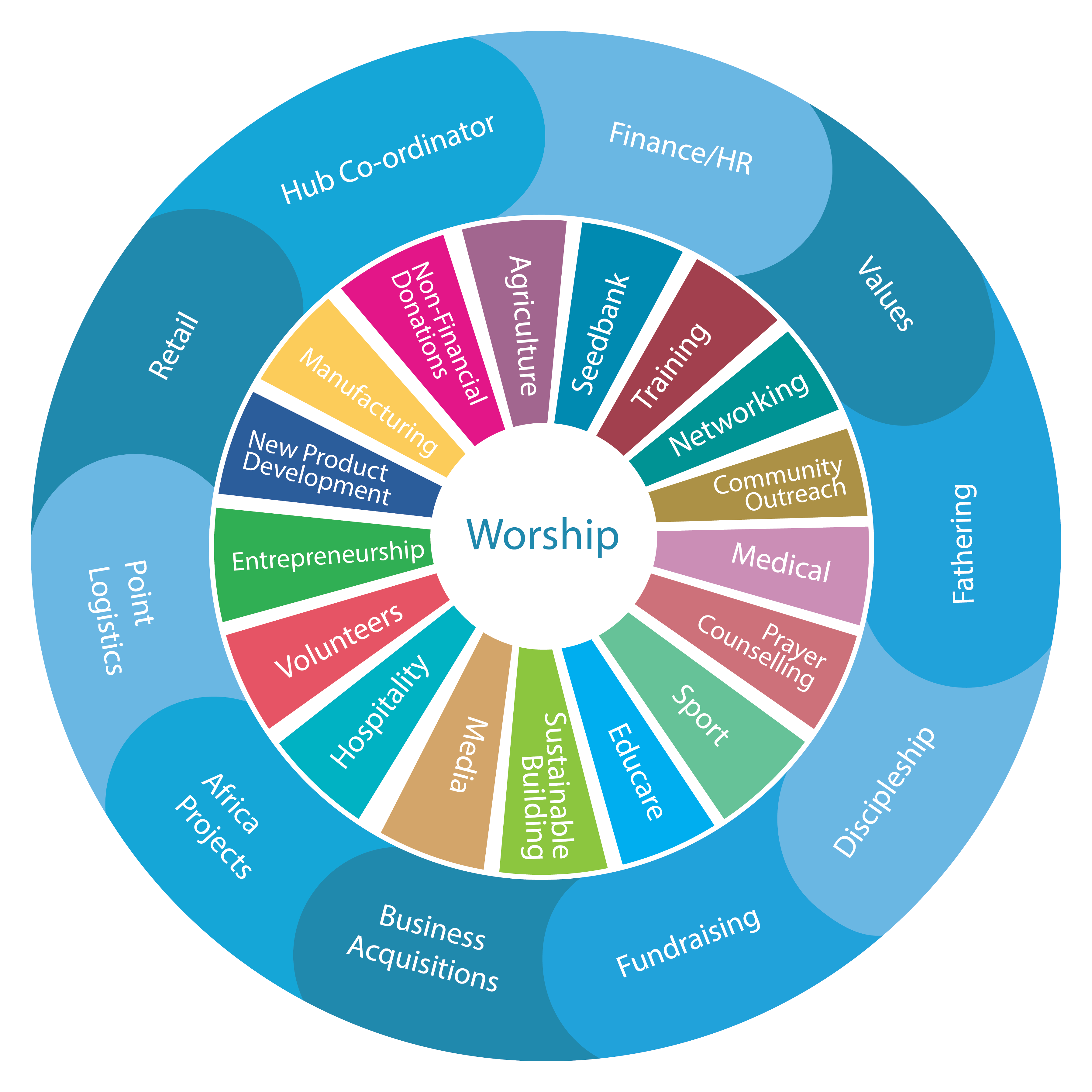 Each Grace8 Hub consists of 25 different disciplines which prioritise:
Health
Education
Regeneration (making things new)
Economics
Sustainability
The entire Grace8 vision and methodology is designed as an integrated participation model.
Our Hub Types
Large Hub Services 10 000+ people, within walking distance
Medium Hub Services between 5000 – 10 000 people, within walking distance
Small Hub Services less than 5 000 people, within walking distance
The Hub design follows a specific blueprint which can be rolled out worldwide, with relevance.